Seamless Joint for Neon Flex Linear Lights
For traditional led linear lighting including rigid bar, a headache installation problem is that too many joints to install and too many visible joints when light on, which not only costs higher for installation but more important, bother the asthetic appreciation of continuity.
Nowadays, upgrated led neon flex solved the 1st problem about cockamamie connection, as even for low voltage 24V, most common product on the market can realize continuous length of 5m by single end feed, and 10m by double ends feed. However, by dopting high technology FPCB and special design circuit, senbe's professional neon can realize a run length of 20-30m by single end, thus 40-60m by double ends feed accordingly. This innovation greatly simply the installation work on site.
For outdoor use, after realizing the longest possible continuous length, we still have to solve the indispensable joints, to make the whole light looks totally uniform. Inspired by this, we developed full series of waterproof seamless connectors from outdoor IP65 to underwater IP68, from front connector to middle connecting or feed connector.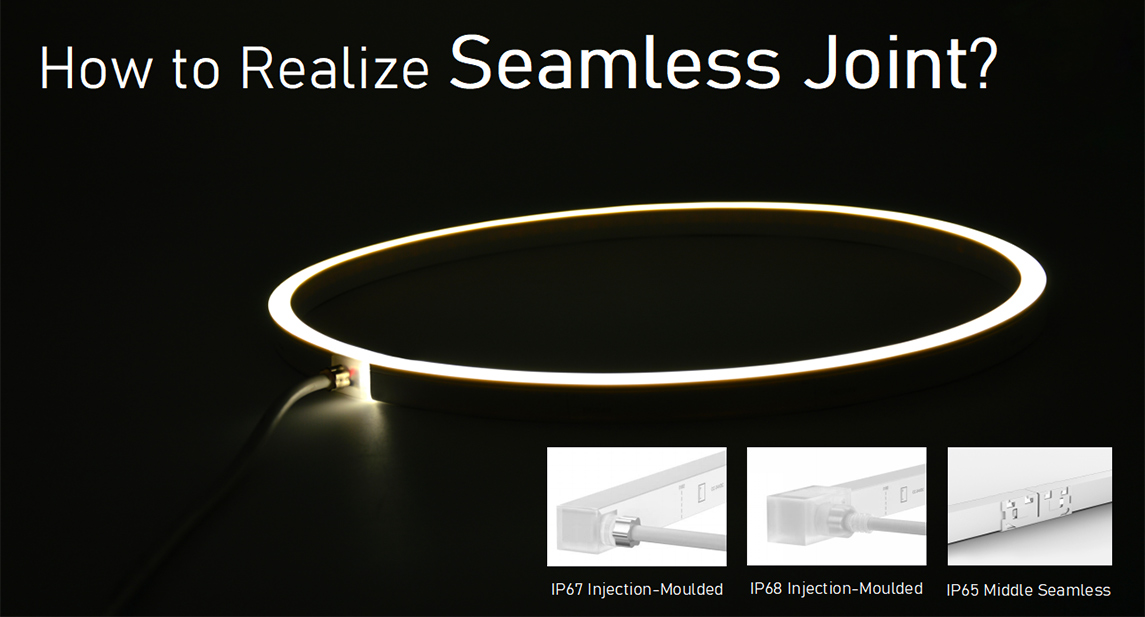 Senbe Lighting focus on providing seamless joints for neon flex lights with top quality and high tech. If you're looking for front connector, middle connector or feed connector, please don't hesitate to contact us to get further information of our seamless joint connectors. The seamless joint will definitely make your neon lighting more efficient and nice-looking. Feel free to get seamless joint price from us now!