Classified by the coating material
There are PVC LED neon flex and silicone LED neon flex classified by the coating material. PVC Neon has many advantages in aspect of excellent light effect, waterproof tightness and dust-free, however regular PVC neon is not very stable at weather-resistant, especially when exposured to extreme weather like strong UV. Based on this situation, we developed new formula UV-Anti PVC material and use vulcanization resistant coating to isolate LED and PVC coating, which largely extend the effective lifespan of the neon. Silicone neon is better weather-resistant material no matter against UV or solvents, though it's more dust attractive than PVC. This problem also resolved by adding a special smooth coating on the surface. To sum up, PVC is more cost-effective for less UV exposure project, while Silicone need is premium selection for extreme weather.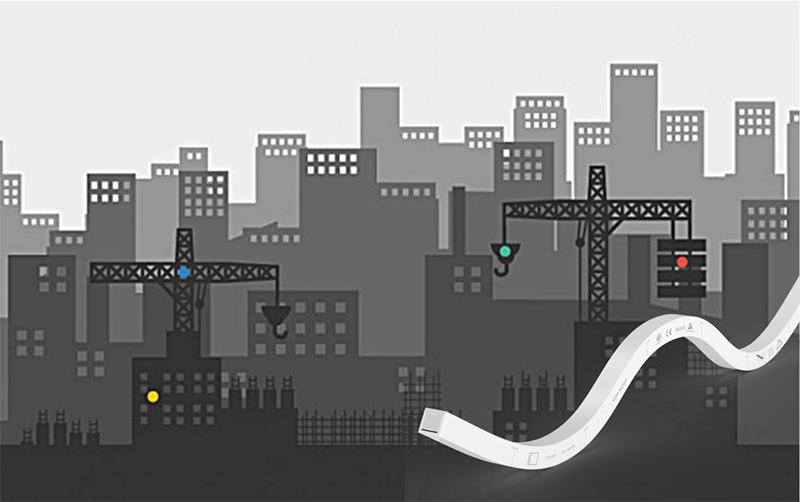 Classified by bending direction
Based on different bendign direction, there are vertical bending led neon flex (VB) and horizontal bending led neon flex (HB). The circuit of VB neon is parallel to the light surface, so bending direction is vertically, along with FPC and light surface. While circuit of HB neon is perpendicularly placed to the light surface, so bending direction along with FPC and against the light surface. Despite their different applicable places, the lumen output of HB neon is about 55% compared with VB neon based on the same specifications, as its light is refracted to the light surface with around 45% depreciation.
Other Classification
LED Neon flex can also be classied by different beam angle, different size or different funtions.